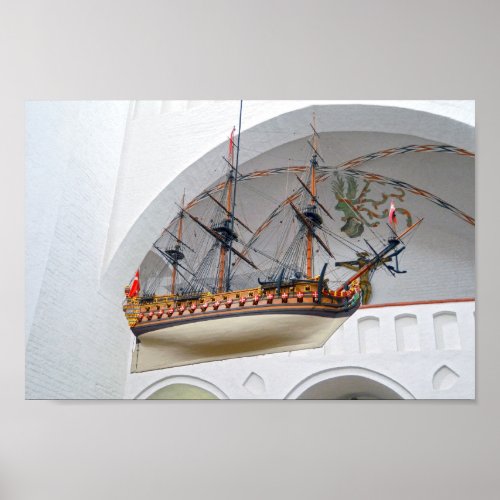 Aarhus Cathedral, Denmark, Votive Ship.
In many churches in Scandinavia, you'll see a ship hanging from the ceiling, a symbol of how important the sea is to the Nordic people. The ship reflects an old Nordic tradition of giving offerings for the protection of loved ones at sea and is a reminder of those lost at sea. The ship models are often called votive ships.
The ship model in the Aarhus, Denmark, Cathedral originally served another purpose — it was among those created (probably in the Netherlands) to show Russian Czar Peter the Great what the ships he ordered would look like. The cathedral's ship (dated 1720) is named Enigheden (English: Unity). The ship carrying the model, however, sunk near the northern coast of Denmark, a reminder of the dangers of the sea. The model survived in good shape and was purchased by Danish fishermen as a gift to the cathedral, which is the largest church in Denmark. The Aarhus Cathedral model ship is also the largest votive ship in Denmark.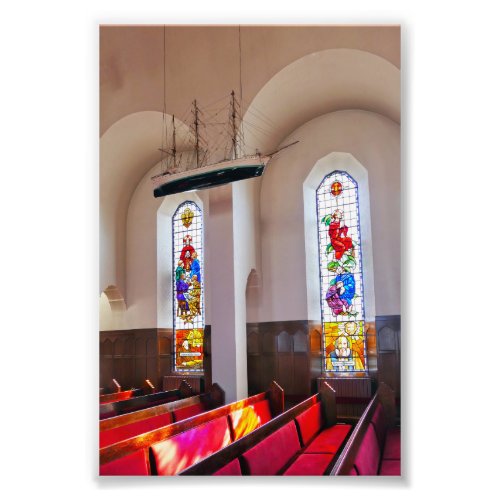 Ship model hanging in Akureyri Lutheran Church in Akureyri, Iceland.