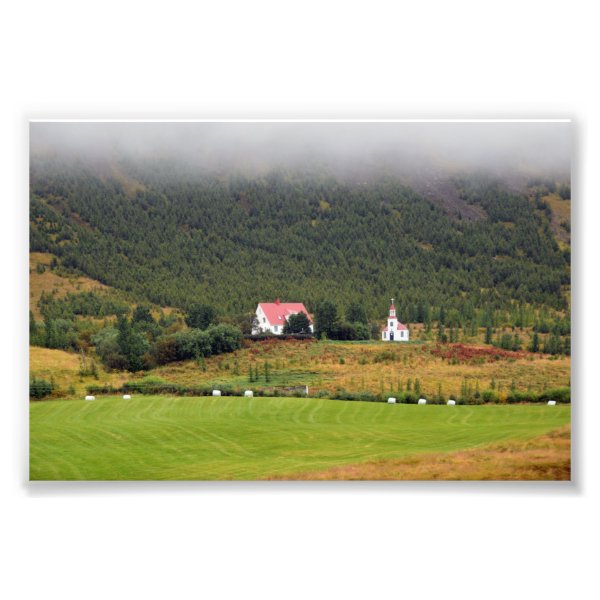 Driving around Iceland, you can see many small churches on the hillsides, mountain slopes and next to farm buildings.  On a visit to Iceland in August 2017, we saw this small church, Silfrastadakirkja, in northcentral Iceland.
The current Silfrastadakirkja Church was built in 1896, replacing the old church from 1842 that now is in Arbaejarsafn Museum in Reykjavik. According to a description I found of this church, this "new" church is thought to be one of the smallest if not the smallest church in Iceland. It is also octagonal, which is unusual. It sits next to a farm house. In the foreground is a hay field with hay bales wrapped in plastic to protect against moisture. A heavy fog hangs over the mountain behind the church.
Like many of the small churches in Iceland, Silfrastadakirkja is white with a red roof. Blue is also another popular color for church roofs. Despite the similarities, each Icelandic church has unique features.   In addition to the old churches, there are several new ones built in contemporary designs.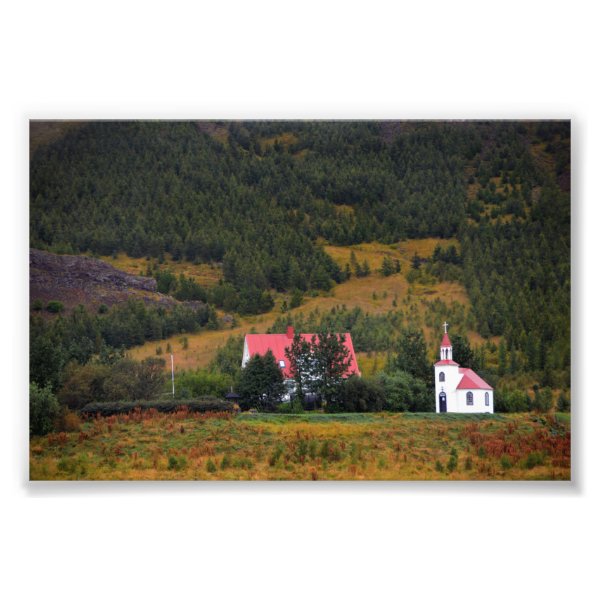 Locations of Churches in Iceland.